Memory Lane
Mechatronic installation
2015

A sculpture in the form of a rock levitates and moves horizontally. This movement is generated by a custom machine which moves in sync (X/Y axis) and the rotation of a levitation platform. On the top a sculpture levitates and follows the platform movements. Two 65" plasma displays are fixed behind the sculpture. It plays a point cloud 3D animation film.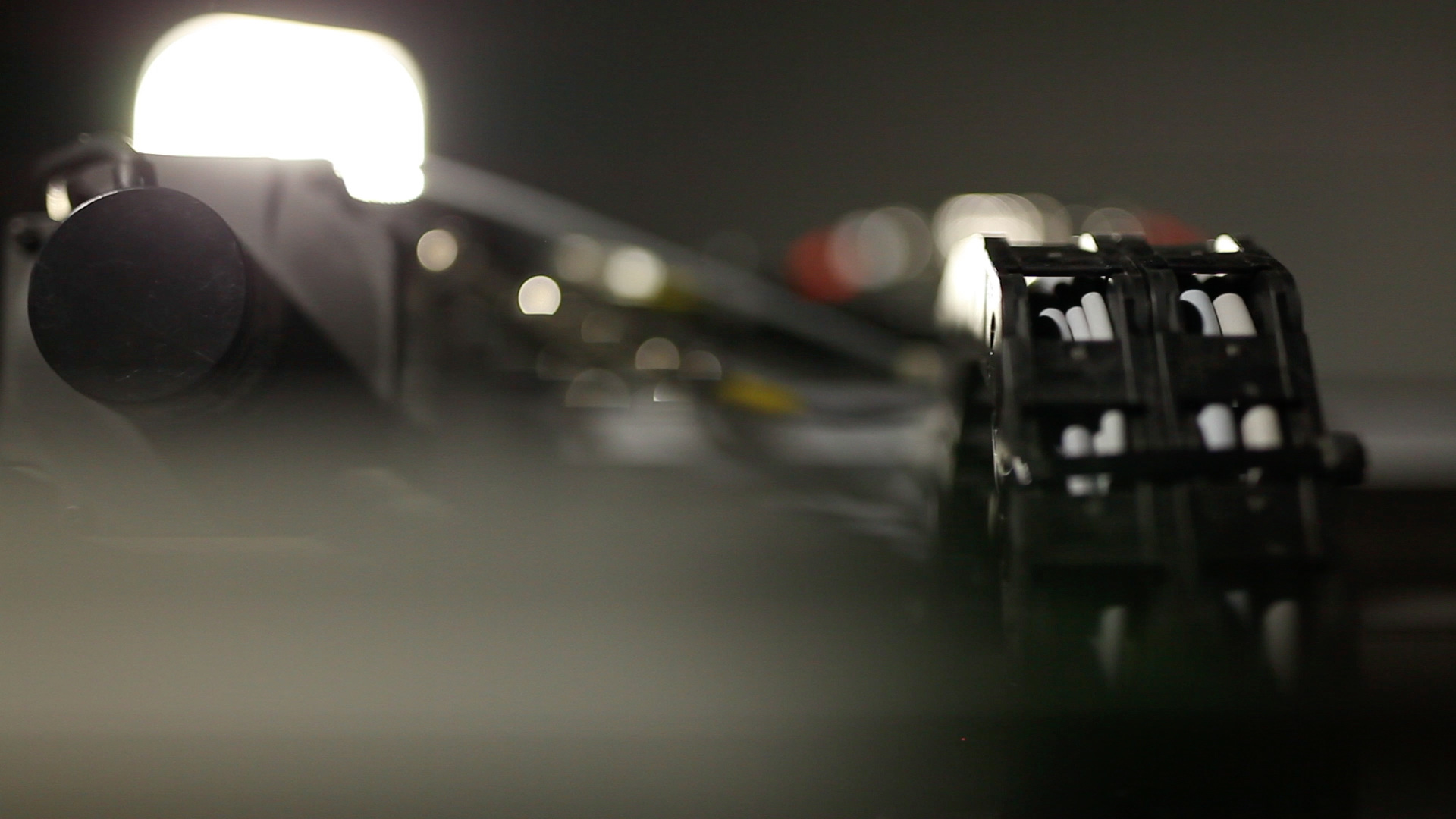 2 Bosh Rexroth Linear modules MKR 20-80. Aluminum profiles. Custom Mechanical and electronic parts. 2 Granite Devices Vsd-e-160. 4 Arduinos. Dual custom Levitation system. Epoxy foam 5 axis milled sculpture (rock). 2 Panasonic plasma displays 65" TH65PF.
Credits
Memory Lane by Félix Luque, Iñigo Bilbao and Damien Gernay
Vincent Evrard: Custom software
Julien Maire: Mechanical design advisor.

A coproduction of "Ministerio de Educación, Cultura y Deporte de España", "secteur arts numériques, Fédération Wallonie-Bruxelles", "Espacio Fundación Telefónica, Lima, Peru" and "Arcadi".